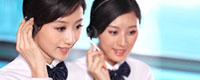 Name: Eric Chen
Tel: +86-535-8088266
Mobile: +86-18663815259
E-mail: info@starkinstrument.com
Skype: jackie.chan-chemins
QQ: 294772396




Product name : Medium Touch-S lab ultra-pure water machine

Product No. : Medium Touch-S
Details:

The Medium Touch series uses city tap water as its water source, which can easily and quickly produce RO reverse osmosis water, DI deionized water and UP ultrapure water. On the basis of Medium, it has carried out a comprehensive system optimization and technical upgrade, integrated touch screen control system, and added The dual-channel quantitative water intake function is positioned to provide pure water solutions for central laboratories, building central water supply, pilot workshops, small mass production workshops and related areas with large water consumption.
There are currently 7 sub-product series of Medium Touch-Q/S/RO/RQ/RS/1600Q/1600S, the system water output range is: 45-250 liters/hour, and the ultrapure water resistivity reaches 18.2MΩ.cm, which is fully in line with Water quality standards established by GB/T 6682-2008, GB/T33087-2016, ASTM, CAP, CLSI, EP and USP.
Medium Touch-S integrates a new touch screen control system, the best choice for pure water for daily laboratory analysis!
Using tap water as the water source, it is convenient and quick to produce RO reverse osmosis water and UP ultrapure water. The water output is 45-180 liters/hour, and the ultrapure water resistivity reaches 18.2MΩ.cm, which is fully in line with GB/T6682-2008, GB/T33087-2016, ASTM, CAP, CLSI, EP and USP meet the requirements of high-level experimental water and production process water.

5.0 inch color touch screen
Animated menu, system information at a glance, realize a new operation experience with fingertip touch
3 channels of water quality and 2 channels of flow monitoring
Real-time monitoring of water quality in 3 channels of source water, RO reverse osmosis water, DI deionized water/UP ultrapure water, and water quality can be checked without taking water
2-channel high-precision quantitative (10-999999ml), qualitative (0~18.25MΩ.cm) water intake function
Comprehensive consumables management function
PP, KDF, AC, RO, DI, UP, UV, UF, TF consumable life can be set, display the used time and dosage, and automatically remind replacement when expired
System alarm function
Automatic detection and alarm functions such as water shortage alarm, water tank full alarm, source water, RO reverse osmosis water, DI deionized water/UP ultrapure water water quality exceeding alarm, etc., to provide safety assurance
USB interface and memory card
Automatically record the operating data for one year, and the time range can be set for complete data export through the USB interface. The whole machine conforms to GLP
RO water unqualified discharge function
The patented RO water unqualified discharge device realizes that the RO water entering the subsequent purification unit can maintain good water quality, effectively prolonging the service life of the subsequent purification column
Built-in double water tank
Built-in double water tanks save laboratory space and make installation and maintenance more convenient. An external large-capacity water storage bucket can be added to meet the needs of different water volumes.
Ultra-pure water circulation system (optional), intermittent operation, not only maintains the low level of bacterial contamination of the system, but also reduces energy consumption
Ultrapure water full pipeline disinfection function (optional), which can be manually executed "Circular disinfection", "Water intake disinfection", "Water tank replenishment", "Manual draining", "Stop disinfection"
Fully automatic RO membrane anti-scaling flushing function, can set the flushing interval and duration, with manual forced flushing program, prolong the service life of RO membrane
Factory and customer secondary passwords, system settings are protected by passwords to prevent unauthorized changes
System time setting function, can set year/month/day/hour/minute, and timer standby (0~60Min) and timer shutdown (0~24Hour)
Complete information query and data management functions, water intake records-water quality and quantity, consumption of consumables and replacement records, instant alarms, historical alarms and other information
The stainless steel spray-plastic chassis prevents corrosion and rust, ensures the cleanliness of the machine body, and complies with GLP specifications
Various specifications of storage buckets are available, compatible with two pure water storage methods, pressure buckets and liquid level tanks, to meet different water volume and application requirements
Modular design, pretreatment, RO and subsequent purification units are all independent structures, system maintenance and filter replacement are more convenient
Pipes and joints are certified by NSF to minimize the TOC precipitation of the system and ensure the quality of pure water
Dow DOW imported RO membrane membrane module, which realizes the combination of long life, stability and high salt rejection rate of RO membrane
Large-capacity ultra-purification column technology can greatly improve the water quality with a small amount of resin. The original nuclear-grade resin imported from Dow DOW is used to ensure the quality of pure water at all times.
Dual-wavelength (185nm&254nm) UV ultraviolet lamp assembly (imported lamp tube), effective sterilization, reducing TOC, and enhancing the application scope of the system
MWCO5000DUF ultrafiltration module (imported with original packaging), effectively removes pyrogen (endotoxin), and can be used for precise cell culture and IVF
Equipped with 0.2μm imported PES polyethersulfone composite filter membrane terminal sterilization filter to ensure the sterility of the terminal effluent

Name

Basic type

Eliminating endotoxin type

Low TOC type

Synthesizing typr

Model

Medium Touch-S300/400/600/800/1200

Medium Touch-S300/400/600/800/1200UF

Medium Touch-S300/400/600/800/1200UV

Medium Touch-S300/400/600/800/1200UVF

Pure water output*

300 series: 45L/h; 400series: 63L/h; 600 series: 94L/h; 800 series: 125L/h; 1200 series: 180L/h

Deionized water production

Up to 4.0L/min

Ultra-pure water index

Resistivity(25℃)

18.2MΩ.cm

Heavy metal ion

<0.01 ppb

TOC*

10ppb

10ppb

3ppb

3ppb

Bacteria

<0.01cfu/ml

Particle(>0.2μm)

<1/ml

Pyrogen (endotoxin)

N/A

<0.001Eu/ml

N/A

<0.001Eu/ml

Ribonuclease(RNases)

N/A

<1pg/ml

N/A

<1pg/ml

Deoxyribonuclease(DNases)

N/A

<5pg/ml

N/A

<5pg/ml

RO water index

Ion rejection rate

97%-99%(when using a new RO membrane)

Organic matter retention rate

>99%, when MW>200 Dalton

Particle and bacteria retention rate

>99%

Raw water requirements

Tap water, water temperature: 5-45℃, pressure: 1.0-4.0Kgf/cm2

Dimension and weight

640×540×1110mm(L*W*H), 70Kg

Power supply

AC220V, 50/Hz

Power

300, 400 series: 120W; 600, 800 series: 240W; 1200 series: 300W

Standard configuration

Main host (including 1 set of purification column) + built-in 2pcs 15L pressure buckets + accessory package
*The value is affected by different temperatures, influent water quality, and total pollution of influent water.