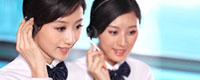 Name: Eric Chen
Tel: +86-535-8088266
Mobile: +86-18663815259
E-mail: info@starkinstrument.com
Skype: jackie.chan-chemins
QQ: 294772396




Product name : DZB-718 Portable Multi-Parameter Water Analysis Meter

Product No. : DZB-718
Details:
Functions
Several parameters can be shown on the same screen. It can simultaneously measure pX/pH, mV, conductivity,
TDS, salinity, resistivity, dissolved oxygen, saturation and temperature.


It provides many common ion modes such as H+、Ag+、Na+、K+、NH4+、Cl-、F-、NO3-、BF4-、CN- ,Cu2+、
Pb2+、Ca2+


It follows GLP practice and can store 2200 sets of measuring data.


It provides zero oxygen and full scale calibration.


It provides three measuring modes: continuous measuring, timing measuring and balance measuring mode.


It has USB ports. If matched with communication software, it can be connected with PC.


It is small size and low-energy designed. The protection level is IP65 for portable work and field measurement.


Technical Parameters
pH/pX: (-2.000~19.999)pH/pX
ORP: (-1999.99~1999.99)mV
Conductivity: 0.000μS/cm~199.9mS/cm
Resistivity: 0.00Ω.cm~20.00MΩ.cm
Dissolved oxygen: (0.00~19.99)mg/L
Dissolved oxygen saturation: (0.0~199.9)%
Ion concentration: (0~19990), unit: ug/L, mg/L, g/L, mol/L, mmol/L
Dissolved oxygen: 0.01mg/L
Ion concentration: ±0.5%±1 digit
Dissolved oxygen: ±0.30mg/L
Dissolved oxygen saturation: ±10.0%
4. Input impedance>3×1012Ω
5. Dissolved oxygen response time<=45s(90% respond at 20°C )
6. Automatic temperature compensation range:
     Conductivity: (0.0~100.0)℃
Dissolved oxygen: (0.0~40.0)℃
7. Power: 4 alkaline batteries of model 5
8. Dimension(mm): 210×100×45
10. Case outside serial No: WXS-A006-1


DZB-718 Series and DZB-712 Series Comparison