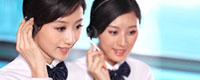 Name: Eric Chen
Tel: +86-535-8088266
Mobile: +86-18663815259
E-mail: info@starkinstrument.com
Skype: jackie.chan-chemins
QQ: 294772396




Product name : GC112N Gas Chromatograph

Product No. : GC112N
Details:
Product Overview

GC112N​ Gas chromatograph is one of widely used analytical instruments. It has become an ideal analytical instrument for separation or analysis in various fields.



Technical Features
● Standard PC control software, built-in chromatographic workstation, achieve PC side reverse control and touch screen synchronous bidirectional control.
● 7-inch color touch screen, carrier/hydrogen/air channel flow (pressure) digital display.
● Gas shortage alarm protection function; Heating control protection function (when opening the door of the column box, the motor of the column box fan and the heating system will shut down automatically).
● Split flow/split ratio can be automatically controlled to save carrier gas.
● Configure automatic sampler installation and positioning interface to match automatic sampler of various specifications.
● The multi-core, 32-bit embedded hardware system ensures the reliable operation of the instrument.
● One-button start function, with 20 groups of sample test mode memory function.
● Using logarithmic amplifier, detection signal no cut-off value, good peak shape, extensible synchronous external trigger function, can be started by external signals (automatic sampler, thermal analyzer, etc.) at the same time the host and workstation.
● It has perfect system self-check function and fault automatic identification function.
● With 8 external event extension function interface, can be selected with various function control valves, and according to their own set time sequence work.


● RS232 communication port and LAM network port, and the configuration of data acquisition card.
Oven
● Content product: 22L
● Temperature control range: 5℃ ~ 400℃ at room temperature
● Temperature control accuracy: ±0.1℃
● Heating rate: 0.1 ~ 60℃ / min
● Program temperature rise order: 9
● Program heating repeatability: ≤ 2%


● Cooling way: open the door after

● Cooling speed: ≤10 mins (250℃ ~ 50℃)
Control Software Function
● Column temperature box control
● Detector control
● Injector control


● Map display
Sampler Injector
● Temperature control range: 7℃ ~ 420℃ at room temperature
● Temperature control method: independent temperature control
● Carrier gas flow control mode: constant pressure
● Number of simultaneous installations: 3 at most
● Type of injection unit: filling column, shunt
● Split ratio: split ratio display
● Cylinder pressure range: 0 ~ 400kPa
● Cylinder pressure control accuracy: 0.1kPa


● Flow setting range: H2 0 ~ 200ml / min N2 0 ~ 150ml / min
Detector
● FID, TCD optional
● Temperature control: Max. 420℃
● Number of simultaneous installations: 2 at most


● Ignition function: automatic


● Hydrogen flame ionization detector (FID)


Detection limit: ≤ 3×10

-12 g/s (n-hexadecane)


Baseline noise: ≤ 5× 10

-14A


Baseline drift: ≤ 6× 10

-13A


Dynamic range: 10

7


RSD: 3% or less


● Thermal conductivity detector (TCD) :
Sensitivity: 5000mV•mL/mg (n-cetane)
Baseline noise: ≤ 0.05 mV
Baseline drift: ≤ 0.15mV / 30min


Dynamic range: 10

5
● Supply voltage: AC220V±22V, 50Hz±0.5Hz


● Power: 3000W
Optional
● N2000 chromatography workstation

● Packed column

● Capillary column