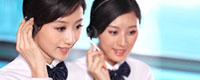 Name: Eric Chen
Tel: +86-535-8088266
Mobile: +86-18663815259
E-mail: info@starkinstrument.com
Skype: jackie.chan-chemins
QQ: 294772396




Product name : Medium EDI-Q full touch screen all-in-one pure water ultrapure water system

Product No. : Medium EDI-Q
Details:

Medium EDI-Q uses urban tap water as its water source. The system produces 45-90 liters of water per hour. It is equipped with a new 5.0-inch touch screen control system and adopts standard two-stage reverse osmosis system technology (double pumps and double membranes + intermediate water tank) and EDI technology. And modules, it can conveniently and quickly continuously produce grade Ⅲ pure water with a conductivity of 1-5μs/cm, grade Ⅱ pure water with a conductivity of more than 10MΩ.cm (25℃) and TOC<30ppb*, and 18.2MΩ.cm(25 ℃) ultrapure water, the effluent water quality fully meets the level I water quality standards established by GB/T 6682-2008, GB/T33087-2016, ASTM, CAP, CLSI, EP and USP.
Optimized standard two-stage reverse osmosis process, using double pumps, double membranes and transitional water tanks, so that the system has lower energy consumption, less waste water, and more stable water quality. Even in the working conditions of poor source water quality, the conductivity of the secondary RO product water can also be stabilized at 1-5μs/cm.
Advanced EDI technology and modules provide you with consistent grade II pure water above 10MΩ.cm (25°C) and TOC<30ppb with optimized operating costs.
The produced water meets or exceeds ISO3696 (grade 2 water), ASTM D1193 (grade Ⅱ resistivity and TOC table Ⅰ index), CLSI (formerly NCCLS) clinical laboratory, GB/T 6682 and the pure water in the United States, European Union and Japanese Pharmacopoeia Requirements.

5.0 inch color touch screen
Animated menu, system information at a glance, realize a new operation experience with fingertip touch
3 channels of water quality and 2 channels of flow monitoring
Real-time monitoring of water quality in 3 channels of secondary RO, EDI, UP ultrapure water, you can check the water quality without taking water
2-channel high-precision quantitative (10-999999ml), qualitative (0~18.25MΩ.cm) water intake function
Optimized standard two-stage reverse osmosis system
Using double pumps, double membranes and transitional water tanks, the system has lower energy consumption, less waste water, and more stable water quality
Advanced EDI technology and modules
Provide you with consistent grade II pure water above 10MΩ.cm(25℃) and TOC<30ppb* with optimized operating cost
New integrated ultra-purified components
Optimize and upgrade the column structure, increase the exchange capacity, and greatly reduce the operating cost. The original imported Dow DOW resin is used to ensure that the water production reaches 18.2MΩ.cm, and the TOC precipitation is reduced.
Built-in double water tank
Built-in 20 liter PE water tank and 1 15 liter pressure bucket, eliminating the inconvenience of an external bucket and saving more experimental space
USB interface and memory card
Automatically record the operating data for one year, and the time range can be set for complete data export through the USB interface. The whole machine conforms to GLP
Comprehensive consumable management function, PP, KDF, AC, RO, DI, UP, UV, UF, TF consumable life can be set, display the used time and amount, and automatically remind replacement when expired
System alarm function, automatic detection and alarm functions such as water shortage alarm, water tank full alarm, source water, RO reverse osmosis water, DI deionized water/UP ultrapure water, water quality exceeding alarm, etc., to provide safety assurance
Fully automatic RO membrane anti-scaling flushing (the interval and duration of flushing can be set) and manual forced flushing procedures to extend the service life of RO membranes
Factory and customer secondary passwords, system settings are protected by passwords to prevent unauthorized changes
System time setting function, can set year/month/day/hour/minute, and timer standby (0~60Min) and timer shutdown (0~24Hour)
Complete information query and data management functions, water intake records-water quality and quantity, consumption of consumables and replacement records, instant alarms, historical alarms and other information
RO water unqualified discharge function, the patented RO water unqualified discharge device, realizes that the RO water entering the subsequent purification unit always maintains good water quality, effectively extending the service life of the subsequent purification column
Stainless steel spray-plastic chassis, ergonomic design, to prevent corrosion and rust, to ensure that the body is clean, in line with GLP specifications
Floor-standing design, with movable and fixed feet at the bottom, making installation and movement more convenient
Modular design, pretreatment, RO and subsequent purification units are all independent structures, system maintenance and filter replacement are more convenient
Pipes and joints are certified by NSF to minimize the TOC precipitation of the system and ensure the quality of pure water
DOW imported RO membrane membrane module, which realizes the combination of long life, stability and high salt rejection rate of RO membrane
Dual-wavelength (185nm&254nm) UV ultraviolet lamp assembly (imported tube), effective sterilization, reducing TOC, and enhancing the scope of application of the system
MWCO5000DUF ultrafiltration module (imported with original packaging), effectively removes pyrogen (endotoxin), and can be used for precise cell culture and IVF
Standard configuration of 0.2μm imported PES polyethersulfone composite filter membrane terminal sterilization filter to ensure the sterility of the terminal effluent

Model
Medium EDI-Q45
Medium EDI-Q60
Medium EDI-Q90

Pure water output*

45 L/hour

60 L/hour

90 L/hour

EDI deionized pure water index

Resistivity(25℃) *

>10MΩ.cm

Total organic carbon(TOC) *

<30 ppb

Silicon rejection rate

>99.9%

Bacterial

<0.01cfu/ml

Particulates(>0.2μm)

<1/ml

RO pure water index

First-level RO water conductivity

Conductivity ≈ source water conductivity×5%

Second-level RO water conductivity

1-5μs/cm

Feed water requirements

Tap water, temperature: 5-45°C,pressure: 1.0-4.0Kgf/cm2

Dimension and weight

640×540×1120mm(L*W*H); 70Kg

Power supply

AC220V, 50Hz

Power

240W

300W

480W

Standard configuration

Host (including 1 set of purification column) + 20L PE water tank (built-in) + 20L pressure bucket (built-in)
*The value is affected by different temperatures, influent water quality, and total pollution of influent water.