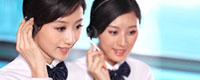 Name: Eric Chen
Tel: +86-535-8088266
Mobile: +86-18663815259
E-mail: info@starkinstrument.com
Skype: jackie.chan-chemins
QQ: 294772396




Product name : JIDI-4DH special centrifuge for blood type card

Product No. : JIDI-4DH
Details:

JIDI-4DH special centrifuge for blood group card is suitable for experimental scientific research units such as biochemistry, medicine, pharmacy, clinical trials, food and environmental protection. It is a conventional equipment for separation and preparation of suspended liquids.

1. Using liquid crystal display, the operation is convenient and simple, and the display is clear and clear.
2. In addition to the electromagnetic lock, there is also a unique emergency button, which can also open and close the door cover when the power is off.
3. Special observation tube for centrifuge: The upper and lower concave-convex threaded port design solves the quality problems that the simple observation hole of the traditional centrifuge is easy to fall off and the safety hazard caused by the lack of sealing.
4. A circulating air duct system is designed in the centrifugal cavity and the air duct of the cover, so that the entire cavity, motor and other parts maintain excellent heat dissipation, and improve the stability and reliability of the whole machine.
5. Using the patented triangular connecting rod motor fixing and three-stage shock absorption system structure, the motor is firmly fixed at the bottom, so that the motor can run smoothly at high speed.
6. Unique design of front hole technology, easy maintenance of the whole machine.
7. The whole machine adopts ergonomic design, beautiful appearance, simple operation, with door cover protection, overspeed, overtemperature, imbalance and other protection functions, automatic fault alarm function, stable and reliable use.
8. The whole machine is guaranteed for two years (24 months).

| | |
| --- | --- |
| Model | JIDI-4DH |
| Max speed | 4000r/min |
| Maximum relative centrifugal force | 1790×g |
| Timing range | 0~99min59s |
| Speed accuracy | ±20r/min |
| Maximum capacity | 12 card |
| Motor | Brushless motor |
| | |
| Power supply | AC 220V 50Hz 10A |
| Noise | ≤60dB |
| Weight (without rotor) | 20kg |
| Dimensions | 475×355×260mm(L×W×H) |
Fitting Rotors

There are many different types of rotors and
different capacities
rotor adapters for optional, please feel free to contact us for more details.



It is mainly used in biochemistry, medical and health, food safety, life sciences, agriculture and forestry sciences, animal husbandry sciences, blood banks, blood stations, biological products, pharmaceutical products and other fields. Ideal equipment for sample separation, precipitation and concentration preparation. It is an ideal equipment for all levels of hospitals. It is a necessary instrument for centrifugal separation in scientific research institutions and universities.