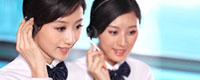 Name: Eric Chen
Tel: +86-535-8088266
Mobile: +86-18663815259
E-mail: info@starkinstrument.com
Skype: jackie.chan-chemins
QQ: 294772396




Product name : JIDI-18D lab multi-purpose high-speed centrifuge

Product No. : JIDI-18D
Details:

JIDI-18D is widely used in experiments with small sample volume, many steps, large centrifugal force, and low temperature requirements. Such as: biochemistry, genetic engineering, agriculture and forestry disciplines, food hygiene, hospitals and other scientific research institute laboratories to separate samples.


It adopts a full-touch 5-inch high-definition touch screen "intelligent system". The display interface displays the speed, running time, temperature, and speed gears at the same time, as well as the currently selected rotor specifications and models.
Maximum speed and maximum centrifugal force, door opening and closing conditions, real-time date and time;
Centrifugal force or speed can be preset according to user needs; to meet different centrifugal requirements of users;
Real-time detection of the centrifuge speed, when the motor is running abnormally, the floating pop-up window displays the speed, shielding all buttons, preventing the user from misoperation and causing safety hazards;
Each centrifuge operation data is recorded in the background, and the user can view it in real time;
During operation, the speed, centrifugal force, and temperature change curves are displayed on the same screen, and the change relationship is clear and intuitive, which is convenient for users to record centrifugal data;
With humanized design, users can adjust the screen brightness, button sound, Chinese and English selection, timing mode, automatic lid opening;
Adopt a unique octagonal cavity connection, the overall structure is thick and reliable, the cavity is designed with an automatic ventilation and circulation system, and the circuit boards are all suspended, which has a good moisture-proof effect;
Centrifuge special observation tube: the upper and lower concave-convex threaded mouth design solves the quality problems that the simple observation hole of the traditional centrifuge is easy to fall off, and the sealing is not tight, which causes hidden safety hazards;
A circulating air duct system is designed in the centrifugal cavity and the cover air duct, so that the entire cavity, motor and other parts maintain excellent heat dissipation, and improve the stable performance and high reliability of the whole machine;
The centrifugal chamber is made of high-quality stainless steel and is plated with a special anti-corrosion coating, which has excellent corrosion resistance and is durable;
Adopting the patented triangular connecting rod motor fixing and three-stage shock absorption system structure, the motor is firmly fixed at the bottom, so that the motor can run smoothly at high speed;
Unique design of front hole technology, easy maintenance of the whole machine;
The whole machine adopts ergonomic design, beautiful appearance and easy operation. It is equipped with multiple protection functions such as door cover protection, overspeed, overtemperature, imbalance, etc., and automatic fault alarm function.
Stable and reliable.
The whole machine is guaranteed for two years (24 months).

| | |
| --- | --- |
| Model | JIDI-18D |
| Max speed | 18800r/min |
| Maximum relative centrifugal force | 26176×g |
| Timing range | 0~99min59s/0~99h59min, can be switched freely |
| Speed accuracy | ±10r/min |
| Acceleration/deceleration rate | 0~9 level |
| Motor | Special frequency conversion motor for centrifuge |
| Power supply | AC 220V 50Hz 10A |
| Noise | ≤55dB |
| Weight (without rotor) | 37kg |
| Dimensions | 506×360×330mm(L×W×H) |
Fitting Rotors

There are many different types of rotors and
different capacities
rotor adapters for optional, please feel free to contact us for more details.


It is mainly used in biochemistry, medical and health, food safety, life sciences, agriculture and forestry sciences, animal husbandry sciences, blood banks, blood stations, biological products, pharmaceutical products and other fields. Ideal equipment for sample separation, precipitation and concentration preparation. It is an ideal equipment for all levels of hospitals. It is a necessary instrument for centrifugal separation in scientific research institutions and universities.