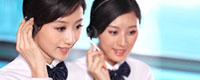 Name: Eric Chen
Tel: +86-535-8088266
Mobile: +86-18663815259
E-mail: info@starkinstrument.com
Skype: jackie.chan-chemins
QQ: 294772396




Product name : Portable oxygen gas analyzer

Product No. : OXME-P
Details:
Brief Description

The OXME-P oxygen analyzer is a new intelligent industrial gas analysis developed by using electrochemical, ion current or magnetic oxygen sensors combined with new single-chip technology.

Main Features

128*64 LCD monitors, portable type
Imported oxygen sensor, long service life, high sensitivity and fast response
Built-in large-capacity long-life lithium battery, battery power display, automatic voltage protection, continuous use for more than 8 hours on a single charge
Data backup, data recovery function
All English operating menu
Built-in precision pump (optional)
Technical Parameters

Measuring range

0-10/100/1000ppm/1%/5%/25%/100% (optional)

Resolution

0.01ppm/0.1ppm/1ppm/0.01%/0.1%

Accuracy

≤±2%F.S

Repeatability

≤±1%F.S

Stability

Zero drift:≤±1%F.S/7d

Range drift:≤±1%F.S/7d

Response time

T90≤30s

Flow rate of sample gas

400±50mL/min

Intake pressure

0.10MPa≤inlet pressure≤0.20MPa

Power supply

100~240VAC 50/60Hz 1A

Ambient temperature

-5℃~+45℃

Ambient humidity

≤90%RH

Dimensions

Standard 260 (W) x145 (H) x330 (D)(mm)

Weight

3.5Kg


Applications

Air separation for nitrogen, chemical processes, high temperature sintering furnace shielding gas, electronic industry protective gas and rapid analysis of oxygen content in glass, building materials industry and various mixed gases.
In the process control equipment of thermal power plants, cement plants, metallurgy, etc., the optimal ratio between combustion and ventilation is controlled to improve combustion efficiency.
Chemical, fertilizer, and hydrogen industries analyze oxygen concentrations to ensure product quality.
Study the respiratory processes and medical biology of plants and animals.
The gas content of the laboratory combustion test.
Monitoring of oxygen content in hyperbaric oxygen chambers.