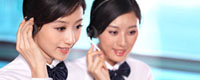 Name: Eric Chen
Tel: +86-535-8088266
Mobile: +86-18663815259
E-mail: [email protected]
Skype: jackie.chan-chemins
QQ: 294772396




Product name : Multi Channel Industrial Acid/Alkali Concentration Meter

Product No. : SJG-2083D
Details:
Overview
SJG-2083D has a large LCD display screen, includes two channel or four channel.
It
can be connected with two concentration meter electrode measurements for HCL and NaOH, the first channel is HCL, the second channel is
NaOH,
simultaneously measurement, display on same screen. It also can simultaneously measure the concentration of other acid/alkali salt, including nitrate, sulfate, sodium chloride.


Features
Between the two channels are independent, without interference. English LCD display, English menu operation.
Microcomputer: It adopts high-performance CPU chip, high-precision AD conversion technology and SMT
technology to complete the multi-parameter measurement, temperature compensation and instrument
self-checking, with high precision and good repeatability.
Phase sensitive detection: Eliminating the influence of wire on the measurement
Waterproof and dust-proof design: Its protection grade is IP65. It is applicable for outdoor use


Technical Parameters
1. Measuring range: concentration:(0.00~10.00)%HCL;(0.00~10.00)%NaOH
(0.00~15.00)%HNO3;(0.00~30.00)%H2S04
temperature: 0~99.9℃; 0~150℃(optional)
2. Intrinsic error of the electronic unit: concentration: ±1.0%F.S.; temperature: ±0.3℃
3. Automatic temperature compensation range: 0~99.9℃
4. Solution tested: 0~99.9℃, 0.6MPa
5. Intrinsic error of the instrument: concentration: ±2.0%(Common point calibration error is less than 0.05%)
temperature: ±0.5℃(0.0℃≤T≤60.0℃)
6. Repeatability error of the electronic units: ±1.0%
7. Stability of the electronic unit: ±1.0%/24 h
8. Isolate current output:4~20 mA (load <750Ω)
9. Output current error: ≤±1%F.S.
10. Protection grade: IP65
11.Saving time of data under a continuous power-failure condition: 10 years
12. Weight: 0.8kg
13.Power supply:AC220V±22V, 50Hz±1HZ;DC24V(optional)
14. Overall dimension: 146 (length) x 146 (width) x 108 (depth) mm;
dimension of the hole: 138 x 138mm
15. Working conditions: ambient temperature: 0-60℃; relative humidity <85%
16.Secondary meter installation type: opening type/hanging type/framing type/pipe type
17. Electrode installation type: circulating type/ submergence type/flange type/ pipe type


Standard Configuration
A secondary meter of acid/alkali concentration meter
,
two SJG-03 acid/alkali concentration meter electrodes
(
two channel instrument
)