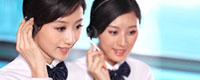 Name: Eric Chen
Tel: +86-535-8088266
Mobile: +86-18663815259
E-mail: info@starkinstrument.com
Skype: jackie.chan-chemins
QQ: 294772396




Product name : Online Acid Alkali Concentration Meter

Product No. : SJG-3083
Details:
Overview
SJG-3083 Industrial Acid Alkali Concentration Meter is our company's latest micro-computer based high-end instrument. All the information in the instrument is displayed in English. It is characterized by complete English display, English menu operation, intelligence, multiple functions, high measuring performance, and strong environment adaptability. It can be widely used in thermal power plants, chemical industry and other industries. It can be used to test the concentration of the regenerated liquid in high-purity water preparation process by means of ion exchange. It can also be used for continuously monitoring the concentration of the Acid and Alkali in the pickling solutions for clean boilers and pipelines.

Features
Intelligent: SJG-3083 English On-line Acid Alkali Concentration Meter adopts high-precision AD conversion and
single chip microcomputer processing technologies. It can be used for the measurement of the HCl, NaOH
concentration and temperature, automatic temperature compensation, automatic range switching and
self-checking.
Reliability: All the components are arranged on one circuit board. No complicated functional switch, adjusting
knob or potentiometer is arranged on this instrument.
Strong interference immunity: Its current output adopts optoelectronic isolating technology. This meter has
strong interference immunity and the capacity of long-distance transmission as well as excellent electromagnetic
compatibility.
Waterproof and dust-proof design: Its protection grade is IP54. It is applicable for outdoor use.
Automatic range switching: The measuring ranges can automatically switch within the measuring range of the
electrode.
Communication interface: RS485, It can be easily connected to a computer to perform monitoring and communication.
Phase sensitive detection: Eliminating the influence of conductors on the measurement of hydrochloric acid alkali
concentration.
Automatic measuring frequency switching: This can help prevent electrodes from polarization, so as to enhance
their accuracy.

Technical Parameters
1. Measuring range: concentration: (0.00~10.00)%HCL; (0.00~10.00)%NaOH, (0.00~30.00)%H2SO4; (0.00~10.00)%NaCL (bigger range customized), (0.00~15.00)%HNO3; temperature: 0~99.9℃ (Option)
2. Intrinsic error of the electronic unit: concentration: ±1.0%, temperature: ±0.3℃
3. Automatic temperature compensation range:: 0~
99.9℃
4. Solution tested: 0~99.9℃, 0.6MPa
5. Intrinsic error of the instrument: concentration: ±2.0%(the error may be less than 0.05% after usual point
calibration)
Temperature:±0.5℃(0.0℃≤T≤80.0℃)
6. Repeatability error of the electronic units: ±1.0%
7. Stability of the electronic unit: ±1.0%/24h
8. Isolated current output: 4~20 mA(load <750Ω)
9. Output current error: ≤±1%FS
10. Compensation range of the temperature coefficient: (0~10.0)%/℃(adjustable)
11. Alarm relay: AC220V, 3A
12. RS485 Communication Interface
13. Power supply: AC220V±22V, 50Hz±1Hz,24V DC(option)
14. Protection grade: lP54, Aluminium shell, applicable for outdoor use.
15. Clock accuracy: ±1 minute/month
16. Data storage capacity: l month (1 point/5 minutes)
17. Saving time of data under a continuous power-failure condition: 10 years
18. Overall dimension: 146 (length) x 146 (width) x 150 (depth) mm; dimension of the hole: 138 x 138mm
19. Weight: 1.5kg
20. Working conditions: ambient temperature: 0-60℃; relative humidity <85%