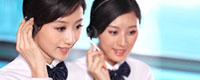 Name: Eric Chen
Tel: +86-535-8088266
Mobile: +86-18663815259
E-mail: info@starkinstrument.com
Skype: jackie.chan-chemins
QQ: 294772396




Product name : Dissolved Oxygen Controller

Product No. : DO-200
Details:
Overview

Widely used in online dissolved oxygen monitoring for power plant, chemical, industrial wastewater, pharmaceutical, biochemical and water treatment industry.

Features


With high precision AD converter and micro-processor technology.
Automatically convert the measurement frequency: to avoid electrode polarization and to improve measurement accuracy.
Using the advanced devices, dual high-impedance input up to 1012Ω, strong anti-jamming capability.
Optocoupler isolated output. No interference between input sensor signal and output signals. Remoste transmission is available.
LED display in English. Waterproof and dustproof design, suitable for outdoor mounting.
Digital interface can be easily linked into the computer for monitoring and communication.

Technical Parameters
Measuring range

0~19.99 mg/L

Temperature: 0.0~45℃

Resolution

0.01 mg/L

Temperature: 0.1℃

Instrument precision

±1.5%F.S.

Response time

<60 seconds (the 98% of final value, 25℃)

Operating Temperature

0 ~ 45℃

Input impedance

≥1012 Ω

Temperature compensation

Auto temperature compensation

Analog output

Isolated 4 ~ 20mA output (load <750 Ω)

Relay Output

High point, low points and delay are all programmable;

Two sets of ON / OFF output; AC220V maximum current of 3A.

Communication interface

RS485 (optional)

Power input

AC220V±22V, 50Hz±1Hz

Degree of protection

IP65

Dimensions

96×96×120 mm(H×W×D)