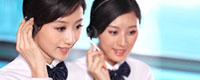 Name: Eric Chen
Tel: +86-535-8088266
Mobile: +86-18663815259
E-mail: info@starkinstrument.com
Skype: jackie.chan-chemins
QQ: 294772396




Product name : JPSJ-605 Benchtop Dissolved Oxygen Meter

Product No. : JPSJ-605
Details:
Functions

1.LCD display and English operation interface
2.It has automatic temperature compensation, full scale, atmospheric pressure, salinity calibration and power failure functions.
3.It has display of dissolved oxygen concentration and temperature, dissolved oxygen saturation and temperature, current value and temperature.
4.Measuring results can be stored, deleted, viewed and printed. Up to 150 sets of measuring data can be stored. Also, it provides two printing modes such as real-time printing and storage printing.
5.It has RS-232 port and can be connected with TP-16 serial printer. If matched with specific data collecting software, it can be connected with PC.
6.It is equipped with DO-958-S dissolved oxygensensor.


Technical Parameters

Model

Specifications

JPSJ-605

Parameters

Concentration/Saturation/℃

Range

DO

0.00~20.00mg/L

DO Saturation

0.0~200.0%

Temperature

-5.0~105.0℃

Accuracy

DO

±0.30 mg/L

DO Saturation

±10%FS

Temperature

±0.5℃

Stability

(±0.2mg/L)/1h

Response Time

≤45s(90% respond at 20℃)

Residual Current

≤0.10mg/L

Temp Compensation

Automatic: 0.0~40.0℃

Salinity Calibration

0.0~40.0g/L

Barometric Pressure Calibration

77.0~110.0k Pa

Zero Offset/Full Scale Calibration

Yes

Data Storage

150 data with time-and-date stamp

View, delete and print

Yes

Display

LCD

Output

RS-232

Software

1.1DC

Power

Universal power adapter (9VDC,500mA,inside – positive, outside - negative)

Case outside serial No.

WXS-2001-1

Dimension (mm), Weight(kg)

290×200×70, 1


Differences between JPSJ-605 and JPSJ-605F