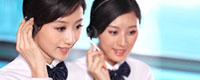 Name: Eric Chen
Tel: +86-535-8088266
Mobile: +86-18663815259
E-mail: info@starkinstrument.com
Skype: jackie.chan-chemins
QQ: 294772396




Product name : SPN-300 Nitrogen Generator

Product No. : SPN-300
Details:
Product Overview
The SPN-300 nitrogen generator is a gas chromatograph, and uses an improved double-cathode stainless steel electrolytic separation cell. Electrolytic nitrogen production and oxygen discharge are carried out simultaneously. The electrolyte circulates smoothly, and an external air source is required.
Main Features
● Improved double-cathode stainless steel electrolytic separation tank, electrolytic nitrogen production, oxygen discharge synchronously, the electrolyte circulation is smooth.
● The electrolytic separation cell has large electrolysis area, low cell temperature, large gas production and higher nitrogen purity.
● Unique anti-return device to ensure that the instrument has no liquid back phenomenon.
● Equipped with the function of stabilizing and automatically closing the gas circuit after power failure.
● Adopt advanced switching power supply to improve the efficiency of electrolytic separation.
Technical Parameters
● Nitrogen purity: >99.999%
● Output flow: 0 ~ 300mL/min
● Output pressure: 0 ~ 0.5Mpa (factory setting 0.4Mpa)
● Power supply: AC220V±10%, 50Hz±5%, 80W
● Environmental conditions: Ambient humidity: 10 ~ 40℃; relative humidity: ≤85%
● Instrument size: 320mm×220mm×370mm