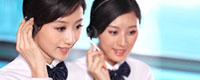 Name: Eric Chen
Tel: +86-535-8088266
Mobile: +86-18663815259
E-mail: info@starkinstrument.com
Skype: jackie.chan-chemins
QQ: 294772396




Product name : PHBJ-260 Portable pH Meter

Product No. : PHBJ-260
Details:
Functions
1.LCD widescreen display, controllable blue backlight
2.Automatic calibration, power protection, manual and automatic temperature compensation
3.It has undervoltage signal display and automatic shutdown function which can prolong service life of batteries.
4.Five types of pH buffer solution can be chosen to conduct automatic calibration (one point or two points)
5.It can be used to measure pH value of ultrapure water, pure water and boiling water by adjusting equipotential point and choosing specific electrode.
6.Test results can be stored, deleted, viewed and printed. The amount of data can reach the maximum of 200 sets.
7.It has RS-232 interface, and it can be connected to TP-16 printer. Also, the interface can be used to connect data collecting software and computer.
8.The protection level of case housing is IP65.
9.It is equipped with E-201-C combined electrode and T-818-B-6 temperature electrode.
Technical Parameters
Specifications

PHBJ-260

Parameters

pH /mV(ORP)/ ℃

Range

pH

0.00~14.00

mV

±1800

Temperature

-5.0~105.0℃

Resolution

pH

0.01

mV

1

Temperature

0.1℃

Accuracy

pH

±0.01±1 bit

mV

±0.1%FS

Temperature

±0.3℃±1 bit

Stability

(±0.01pH±1 bit)/3h

Temp compensation

Manual/Auto: -5.0~105.0℃

Calibration

May select 5 standard buffer solution for one and two-point calibration

Data storage

200 data points with time-and-date stamp

View, delete and print

Yes

Equipotential adjustment

Yes

Display

Backlit LCD

Under-voltage instruction

Yes

Output

RS-232

Software

1.1DC

Housing

IP65

Power

Four AA batteries

Case outside serial No.

WXS-A006-1

Dimension (mm), Weight(kg)

210×86×50, 0.5
Differences between PHBJ-260 and PHB-4