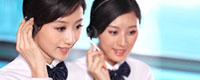 Name: Eric Chen
Tel: +86-535-8088266
Mobile: +86-18663815259
E-mail: info@starkinstrument.com
Skype: jackie.chan-chemins
QQ: 294772396




Product name : Split Electromagnetic Flowmeter

Product No. : EMF5000
Details:
Overview


EMF5000 series split type electromagnetic flowmeter, Suitable for measuring the volume flow of conducting liquid and slurry in pipeline, Such as water, sewage, slurry, pulp, all kinds of acid, alkali, salt, food slurry etc., Applicable to the petroleum, chemical, electric power, metallurgy, water supply and drainage, light industry, food industry etc..

EMF5000 series

split type

electromagnetic flowmeter is the crystallization of many years of experience in the field of flow meter, The design and appearance quality control system to ensure that the products of high precision and high reliability,

EMF5000 series

split type

electromagnetic flowmeter using the latest technology in the world. Using constant current of three value low-frequency square wave or dual frequency rectangular wave excitation, Has both advantages of rectangular wave magnetic field, It overcomes the shortcomings of the sine wave magnetic field; It can eliminate the power supply voltage fluctuation, Error variation of power frequency and excitation coil impedance changes caused by; Zero stability and good and is not affected by the fluid noise interference. The product has high reliability, The characteristics of high stability.

In addition, In this product the excitation coil designed with non uniform magnetic field distribution, The sensor made of small size and light weight, The error can be caused by the asymmetrical play a certain compensation.


Working Principle


EMF5000 electromagnetic flowmeter is based on Faraday's law of electromagnetic induction. Measuring tube is non magnetic alloy tube a lined with insulating material. Two electrode along the diameter direction through the tube wall is fixed on the measuring tube. The electrode head and the liner surface is substantially flush. The excitation coil is composed of a bidirectional square wave pulse excitation, In the axis perpendicular to the direction of the measuring tube and generates a magnetic flux density of magnetic field of B. At this time, If the fluid has certain conductivity through the measuring tube, Cutting the Magnetic Induction EMF E. E electromotive force is proportional to the magnetic flux density B, Product measurements of tube diameter D and average velocity v, Electric potential E (traffic signal) by electrode detection and through a cable sent to the converter. The converter will flow signal amplifying and processing, Can display the fluid flow, And can output pulse, Analog current signal, For regulating the flow of control.



Main Features
1, The EMF5000 electromagnetic flowmeter has the advantages of simple structure,No rotary parts, So there is no friction, Long working life, High precision measurement, Reliable performance.

2, The sensor measuring tube without throttle and choke component, Therefore, no additional pressure loss, No blocking problem, Suitable for measuring the containing suspended matter, Solid particles, Two phase flow fiber etc. (such as mud, sewage, slurry, pulp, and viscosity of the slurry).

3, Because the signal is formed in the magnetic field in full space, It is the average cross section of the pipeline, Therefore thus electrode plane to the sensor upstream the end plane straight pipe section with relatively short, Length of 10 × D (D is the internal diameter of the tubes).

4, EMF5000 electromagnetic flowmeter without the mechanical inertia,Sensitive reaction, Measurement of instantaneous flow rate pulsation, Can also be instrument and unit, Computer matching the composition of a variety of automatic detection, Control system and control system.

5, The output signal of the sensor is an exact linear relation with the average velocity of the electromotive force, And the measurement results and the temperature of the liquid, Pressure, density, viscosity, Conductivity (not less than the minimum conductivity) independent physical parameters, Such as water flow metering flowmeter calibration is also applicable to other media, No pressure loss without correction. Therefore, high measuring precision, reliable work.

6, EMF5000 electromagnetic flowmeter with four electrodes, The built-in grounding electrode, For non conductive pipe without additional power connection ring.

7, At the same time with a 4~20mA current signal output, Pulse output and instantaneous flow alarm output, Another optional RS485 communication and HART protocol, 3.6V lithium battery GPRS wireless remote output.

8, The site displays instantaneous flow, Percentage, Velocity, Positive and negative cumulative flow and total cumulant.

9, Power supply AC220V, DC24V, 3.6V lithium battery.

10, Converter supports Chinese version and English version conversion settings.


11, EMF5000 series electromagnetic flowmeter Exclusive use of four electrodes, The two electrode for measuring electrode, The two electrode to ground electrode, Save the installation of grounding ring trouble.

12, EMF5000 series electromagnetic flowmeter The converter has Chinese English menu can be arbitrary switching, Bidirectional flow measurement can be arbitrary switching, Large screen LCD real-time three rows display the instantaneous flow, flow rate and the cumulative total.

13, Power supply in AC220V, DC24V, With 3.6V large capacity lithium battery powered field display type (output), With 3.6V large capacity battery power supply with GPRS wireless transmission type A wide choice of. Protection grade IP65, IP67, IP68 (separated submersible type).

14, EMF5000 series electromagnetic flowmeter At the same time with 4~20mA output, Pulse output, The instantaneous flow alarm output, Otherwise the standard MODBUS (RS485 communication), The HART protocol are available.

15, Connection mode Standard for flange connection, Another health type clamp connection, Threaded connection, Clip type flange connection available. Body material standards for carbon steel, Another stainless steel (1Cr18Ni9Ti) are available. Electrode Stainless steel electrode (316L), Tungsten carbide electrode (WC), Titanium electrode (Ti), Hastelloy electrode (HC, HB), Tantalum electrode (Ta), Platinum in electrode(Pt) A variety of optional. Electrode form standard for fixed is not replaceable type, Customizable scraper type electrode (two electrode).






Technical Parameters


Environmental temperature: -40℃~+85℃

Relative humidity: 5%~95%

Mechanical vibration: Frequency≤55HZ Amplitude≤0.55mm

The electromagnetic field: ≤400A/m

Medium temperature: ≥-40℃,≤+120℃(medium temperature higher than 70 ℃ suggested split)

Fluid conductivity: The measured fluid conductivity≥5µs/cm

Measurement precision: 0.5%

Repeatability:0.1%

Power waste. Boot time ≤ 300W, The normal operation of ≤ 50W(including sensors and converters)

The working power supply: AC220V,DC24V, 3.6V lithium battery




Model Selection



EMF5000

智能电磁流量计

—

数字(DN:mm)

Digital(DN:mm)

公称通径

Nominal diameter

1

一体型 Integrated type

组合形式

Combination form

2

分体型 Split type

1

含钼不锈钢 316L

电极材料

Electrode materials

2

哈氏合金 HC/HB

3

钛 Ti

4

钽 Ta

5

铂依 Pt

1

聚四氟乙烯 PTFE

内衬材料

Lining material

2

氯丁橡胶 Neoprene

3

聚氯脂橡胶

Polyurethane rubber

1

0.6Mpa

压力等级≧

Pressure rating

2

1.0Mpa

3

1.6Mpa

4

2.5Mpa

5

4.0Mpa

6

其他压力协商

Other pressure negotiation

1

0℃≦T≦120℃

被测介质温度

The measured medium temperature

2

120℃≦T≦150℃

3

-25℃≦T≦0℃

1

IP65 标准型

IP65 Standard type

防护等级

Protection grade

2

IP67 加强性

IP67 Strengthen type

3

IP68 潜水型(分体式)

IP68 Diving type (split)

1

法兰连接(管道式)

Flange connection (Pipeline type)

连接形式

Connection form

2

简易插入式

Simple plug-in

3

带球阀插入式

With ball valve plug

4

螺纹连接

Threaded connection

5

卫生型卡箍连接

Hygienic clamp connection

1

0~10mA

输出类型

Output type

2

4~20mA

3

RS485

4

HART

5

GPRS (3.6V 锂电池)

GPRS(3.6V lithium battery)

6

无输出(3.6V 锂电池)

No output(3.6V lithium battery)

1

AC220V

工作电源

The working power supply

2

3.6V 锂电池

3.6V lithium battery

3

DC24V

—

数字 (m3/h t/h)

Figure (m3/h t/h)

最大流量

The maximum flow rate

NO

非防爆(可不边)

Non explosion proof (not elected)

防爆标志 Explosion proof mark

EX

防爆型

Explosion proof type

C

碳钢(标准型)

Carbon steel (standard)

本体材质

Body material

P

不锈钢

Stainless steel

EMF5000—80 1 1 1 3 1 1 1 1 1 C (选型举例) (example)