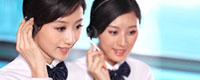 Name: Eric Chen
Tel: +86-535-8088266
Mobile: +86-18663815259
E-mail: info@starkinstrument.com
Skype: jackie.chan-chemins
QQ: 294772396




Product name : Online multiple gas analyzer

Product No. : GE-MG
Details:
Brief Description

GE-MG online multiple gas analyzer adopts imported infrared sensors, fuel cell oxygen sensors, thermal conductivity sensors and advanced digital processing technology, to achieve the online continuous measuring of CO, CO2, H2, O2, Ar, SF6, CH4, SO2, NOx, NH3, H2S, CnHm etc.

Main Features

320*240 LCD monitors, desktop or panel mounted, easy to install
Imported infrared sensors, long service life, high sensitivity and fast response
Built-in precision filter, greatly improving the sensor life
Upper and lower limits of control points can be set at full scale range
Data backup, data recovery
Standard 4~20mA or 0~5V output
Standard Rs232 or Rs485 communication
Full English operation menu
Built-in precision air pump (optional)
Technical Parameters

Measuring range: 0~100ppm/100% (optional)
Resolution: 0.1ppm/1ppm/0.01%/0.1% (according to the measuring range selected)
Accuracy: ≤±2%F.S.
Repeatability: ≤±1%F.S.
Stability:
Zero drift: ±1%F.S./7d
Span drift: ±1%F.S./7d
Response time T90≤30s
Warm-up time: ≤45min
Sample gas flow rate: 1000±100mL/min
Sample gas pressure: 0.1MPa≤entrance pressure≤0.2MPa
Power supply: 100~240VAC 50/60Hz 1A
Ambient temperature: -5℃~+45℃
Environment humidity: ≤90%RH
Signal output: 4~20mA or 0~5V
Communication protocol: Rs-232 or Rs-485 Modbus RTU
Overall dimensions:
3U standard: 484 (W) x134 (H) x310 (D), (mm)
4U standard: 484 (W) x177 (H) x390 (D), (mm)
Hole dimensions:
3U standard: 446 (W) x135 (H), (mm)
4U standard: 446 (W) x179 (H), (mm)
Weight: 5Kg
| | |
| --- | --- |
| Measuring gas | Measuring range |
| CO | 0-100% |
| CO2 | 0-100% |
| O2 | 0-100% |
| CH4 | 0-100% |
| H2 | 0-100% |
| CnHm | 0-10% |


Applications

Air pollutant emissions and other environmental monitoring
Petroleum, chemical, power plants and other industrial process control
Agricultural, medical, health and scientific research fields
Air Monitor in public place
Laboratory combustion testing of gas content determination