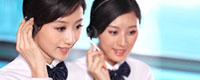 Name: Eric Chen
Tel: +86-535-8088266
Mobile: +86-18663815259
E-mail: info@starkinstrument.com
Skype: jackie.chan-chemins
QQ: 294772396




Product name : Portable six in one multi-gas detector

Product No. : MS600
Details:
Product Introduction
The MS600 portable six-in-one gas detector is used in the occasions where it is necessary to quickly and accurately detect the concentration and temperature and humidity measurement values ​​of various gases on site and to alarm if it exceeds the standard. The MS600 portable six-in-one gas detector uses a 2.5-inch high-definition color screen to display the concentration in real time. It selects the best brands of electrochemical or infrared, catalytic combustion, thermal conductivity, PID photoion principle gas sensors, and Swiss high-precision capacitive digital temperature sensors. Humidity sensor, MS600 advanced circuit design, mature kernel algorithm processing, has obtained a number of software copyrights and appearance patents. MS600 can detect gas concentration in pipelines, confined spaces, and atmospheric environments, as well as gas leaks. It can detect more than 500 types of gas, and can also detect high-concentration single gas purity where various background gases are nitrogen or oxygen.
● Completely waterproof, dustproof, explosion-proof, shockproof, intrinsically safe circuit design, anti-static, anti-electromagnetic interference,
Passed the national standard test and CMC measurement instrument production license certification


●Protection level IP67, can prevent rain and short-term soaking, built-in replaceable water vapor and dust filter,
Can be used in high humidity and high dust occasions without damaging sensors and instruments


●Built-in pump suction measurement, integrated water vapor and dust filter, optional professional accessories for high temperature, high humidity, high dust environment, rapid response; special road design, sampling distance is greater than 10 meters.


●High-definition 2.5-inch color screen displays real-time concentration, alarm, time, temperature, humidity, storage, communication, printing,
Information about power, charging status, etc. The menu interface uses high-definition simulation icons to display the function names of each menu


●Large-capacity data storage function, standard 100,000 data storage capacity, larger capacity can be customized. Optional:
SD card storage function, support real-time storage, timing storage or only alarm concentration data and time, support
This machine can view and delete data, and it can also upload data to USB, Bluetooth communication, RS232 interface
Computer, use host computer software to analyze data, store and print. Support remote wireless transmission (optional function)


●Bluetooth communication interface (optional), USB interface, RS232 interface automatic identification, optional external micro wireless

Bluetooth printer, print: company name, gas name, date and time, ambient temperature and humidity, concentration data, test results (qualified)


●USB charging port, can be charged by a computer or a power bank, compatible with mobile phone chargers, overcharge, overdischarge, overvoltage, short circuit, overheat protection, level 5 precision
Quasi-electricity display, support USB hot plug, the detector can work normally when charging


●Using 6000mAH large-capacity rechargeable polymer battery, which can work continuously for a long time


●Sound and light alarm, vibration alarm, visual alarm, under voltage alarm, fault alarm, fall alarm (optional)


●The alarm value can be set, and the alarm mode can be low alarm, high alarm, interval alarm, weighted average alarm


●High-precision temperature and humidity measurement (optional), and temperature compensation for the sensor at the same time, the instrument uses a temperature range of -40 to 70 degrees, and can detect 1300 degrees of gas (optional high temperature sampling cooling filter handle or high temperature and high humidity pretreatment system)


●Real-time detection or timing detection is possible (for the case where the amount of gas to be measured is relatively small), the pump can be turned off when it is not detected to extend the startup time.


●It can detect 6-8 kinds of gases at the same time, and the units can be switched freely. Normal gases do not need to enter molecular weight, and special gases need to enter molecular weight automatically.
Calculate and switch, the unit is optional: PPM, mg/m3, Vol%, LEL%, PPHM, ppb, mg/L


●Three display modes can be switched: display the concentration of six kinds of gas at the same time, the concentration of the single channel gas and the real-time curve are displayed in large fonts, each channel
It can be switched between automatic cycle or manual cycle. You can set whether to display the maximum value, the minimum value, and the gas name, and you can view the history curve graph.
●Chinese and English interface can be switched, the default Chinese interface, concise Chinese or English operation prompts, users of all ages can easily operate


●Data recovery function, selective recovery or full recovery. Misoperation of concentration calibration is automatically identified and prevented to avoid defects caused by human factors.


●Zero point automatic tracking, multi-level calibration of target points to ensure linearity and accuracy of measurement. Able to meet national standards and local metrology bureau standards


●It can record calibration log, maintenance log, troubleshooting countermeasures, reminder of the expiration of sensor life, reminder of the next concentration calibration time.
Detection gas: composite gas (Up to 500 gases can be selected)
Optional: It can detect any 6 kinds of gas concentration and temperature and humidity, and it can be expanded to 8 kinds of gases at most, depending on the sensor and the site environment.


Detection range: 0~10ppm, 0~100ppm, 0~1000ppm, 0~10000ppm, 0~100%LEL, 0~100%Vol,
other ranges can be customized


Resolution: 0.01ppm, 0.1ppm, 1ppm, 0.01%Vol, 0.1%LEL,
higher resolution can be customized


Detection principle: electrochemistry, catalytic combustion, infrared, thermal conductivity, PID photoion, according to gas, range, site environment and user needs


Detection method: built-in pump suction type, flow rate 500 ml/min


Display mode: 2.5-inch 320X240 high-definition color screen display, 8-key operation


Detection accuracy: ≤±1%(F.S)


Linearity: ≤±1%


Repeatability: ≤±1%


Alarm mode: sound and light alarm, vibration alarm, visual alarm, sound and light + vibration + visual alarm, close alarm


Response time: T90≤20 seconds


Recovery time: ≤30 seconds


Power supply: DC3.7V


Sensor life: 2-3 years for electrochemical principle, 2 years or 6 years for oxygen, 5-10 years for infrared principle, 3 years for catalytic combustion, 5 years for thermal conductivity


Use environment: temperature -40℃~+70℃; relative humidity ≤0-99%RH (built-in filter can be used in high humidity or high dust environment)


Sample gas temperature: -40℃~+70℃, optional high temperature sampling cooling filter handle or high temperature and high humidity pretreatment system can detect flue gas concentration of 1300℃


Temperature measurement: -40℃~+70℃ (optional), accuracy 0.3℃


Humidity measurement: 0-100%RH (optional), accuracy 2%RH


Battery capacity: DC3.7V, 6000mAH high-capacity rechargeable polymer battery, with overcharge, overdischarge, overvoltage, overheat, and short circuit protection functions


Data storage: standard capacity of 100,000 pieces of data, support SD card storage, unlimited capacity, support local viewing, deleting or data export,
Free PC communication software, the storage function is off by default, can be set to on, and the storage time interval can be set arbitrarily


Communication interface: USB (charging and communication), other optional interface RS232, Bluetooth communication, GPRS wireless transmission, automatic identification


Printer: optional, external mini wireless Bluetooth printer


Explosion-proof type: intrinsically safe
Explosion-proof mark: Exia II CT4
Protection grade: IP67, rainproof and short-term soaking, dustproof
Dimensions: 113×62×36mm(L×W×H)
Standard accessories: manual, certificate, warranty card, USB charger (including data cable), alligator clip, lanyard, high-grade aluminum alloy instrument case,
CD (host computer communication software), humidity and dust filter 1
Optional accessories: 0.9m retractable sampling handle (standard length 1 meter), temperature and humidity measurement function, external micro wireless Bluetooth printer, high temperature
Sampling cooling filter handle, high temperature and high humidity pretreatment system, multiple humidity and dust filters, SD card storage, wireless data communication
Application occasions: petroleum, chemical, pharmaceutical, environmental protection, flue gas analysis, air treatment and other occasions where gas concentration needs to be detected