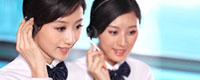 Name: Eric Chen
Tel: +86-535-8088266
Mobile: +86-18663815259
E-mail: info@starkinstrument.com
Skype: jackie.chan-chemins
QQ: 294772396




Product name : Portable CO gas detector

Product No. : HND880-CO
Details:
Description
Portable carbon monoxide testing alarming device applied to carbon monoxide concentrations a carbon monoxide leak detection and alarm, can be tested to the carbon monoxide content accurately, using imported from electrochemical carbon monoxide sensor, signal stability, high sensitivity and precision, etc. The method of detection: dispersive, optional pump suction type, display: LCD backlit display, precision: plus or minus 3% or less (F.S), alarm way: sound and light alarm.


Product Features
Imported high-performance electro-chemical sensor, service life up to 3 years;
32-bit low-power embedded microprocessors, fast response, high accuracy, stability and repeatability;
Automatic protection function of preventing high concentrations gas shocks, good anti-interference performance;
Level 2 to level 3 of the target point automatic calibration function;
Active pump-priming, small volume, light weight, waterproof, explosion-proof, shock-proof design;
High accuracy, high resolution and fast response;
Large capacity rechargeable lithium battery, can work continuously for a long time;
Digital backlit LCD display, sound, light, vibration alarm function;
Upper and lower limit alarm value can be set, zero points and destination points calibration function, built-in temperature compensation, and easy to maintain;
Data recovery features;
ABS housing, easy to clean.
3. Technical Parameters
1. Detecting gas: carbon monoxide (CO) in the air
2. Detection range: 0~100ppm, 0~500ppm, 0~1000ppm, 0~2000ppm, 0~10000ppm, 0~50000ppm (10% Vol is optional)
3. Resolution: 0.01ppm(0~100 ppm), 0.1ppm(0~1000 ppm), 1ppm(>1000ppm)
4. Test method: dispersive, pump suction is optional
5. Detection principle: electrochemical principle
6. Display: LCD backlit display
7. Accuracy: ≤3% (higher accuracy depending on the sensor)
8. Alarm: 2 levels sound and light alarm, ≤80 dB
9. Response time: ≤30 s
10. Recovery time: ≤20 s
11. Working power supply: DC3.6 V
12. Battery capacity: 3.6 VDC, 1800 ma, charging protection function
13. Sensor life: more than 2~3 years
14. Working environment: - 30 ℃ ~ + 70 ℃;
15. Working humidity: ≤95% RH, without condensation
16. Job stress: ≤100 KPa
17. Heavy after sex: ≤1%
18. The linear error: ≤1%
19. Zero drift: ≤1%F.S./year)
20. Explosion-proof type: intrinsically safe
(intrinsically safe explosion-proof marks: Exia CT6 II)
21. Protection grade: IP65
22. Installation dimensions: 125 x 52 x 30 mm (L * W * H)
23. Standard accessories: manual, charger
24. Optional accessories: 0.8m sampling controller
25. Weight: 200 g


Application Area

Petroleum chemical, mechanical, industrial and agricultural production, exhaust gas monitoring, environmental monitoring, wastewater treatment, biological, pharmaceutical, household environment protection, research and development, production, laboratory in colleges and universities, and other fields.