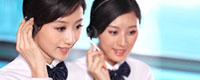 Name: Eric Chen
Tel: +86-535-8088266
Mobile: +86-18663815259
E-mail: info@starkinstrument.com
Skype: jackie.chan-chemins
QQ: 294772396




Product name : Online Alkali Concentration Meter

Product No. : SJG-2084
Details:
Overview
SJG-2084 Industrial online alkali concentration meter is the new generation full English high-end instrument in our company .It is characterized by complete English show, English menu operation, intelligence, multi-function, high measuring performance, strong environmental suitability etc. It can be widely used for fire power, food chemical etc industry. It is suitable for inspection of ion exchange method for the reclaimed liquid concentration high pure water process, or for the preparation of boiler, pickle of pipe, the concentration of NaOH continuous monitoring.


Features
Complete English display, English menu operation, multi-parameter simultaneously display: Alkali concentration
output current ,temperature, time and status.
Intelligent: SJG-2084 English On-line Alkali Concentration Meter adopts high-precision AD conversion and
single chip microcomputer processing technologies. It can be used for the measurement of the NaOH
concentration and temperature, automatic temperature compensation, self-checking etc multiple functions.
Strong interference immunity: Its current output adopts optoelectronic isolating technology. This meter has
strong interference immunity and the capacity of long-distance transmission as well as excellent electromagnetic
compatibility.
Waterproof and dust-proof design: Its protection grade is IP65. It is applicable for outdoor use.


Technical Parameters
1. Measuring range: concentration: (0.00~10.00)%NaOH
(0.00~10.00)%Na2CO3
(0.00~20.00)%NaCL
temperature: 0~99.9℃;0~150℃(optional)
2. Intrinsic error of the electronic unit: concentration: ±1.0%F.S., temperature: ±0.3℃
3. Automatic temperature compensation range:: 0~99.9℃
4. Solution tested:: 0~99.9℃, 0.3MPa
5. Intrinsic error of the instrument: concentration: ±2.0%F.S.(the error may be less than 0.05% after usual point calibration)
temperature:±0.5℃(0.0℃≤T≤80.0℃)
6. Isolated current output: 4~20 mA(load <750Ω)
7. Alarm relay: AC220V, 3A
8. Protection grade: lP65
9. RS485 Communication Interface: optional
10. Power supply: AC220V±22V, 50Hz±1Hz,DC24V(optional)
11. Clock accuracy: ±1 minute/month
12. Data storage capacity: l month (1 point/5 minutes)
13. Overall dimension: 146 (length) x 146 (width) x 108 (depth) mm;
dimension of the hole: 138 x 138mm
14. Weight: 0.8kg
15. Working conditions: ambient temperature: 0-60℃; relative humidity <85%
Standard configuration
A industrial online alkali concentration secondary meter, a online alkali concentration electrode(default as 5m).