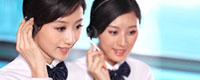 Name: Eric Chen
Tel: +86-535-8088266
Mobile: +86-18663815259
E-mail: info@starkinstrument.com
Skype: jackie.chan-chemins
QQ: 294772396




Product name : Online pH Transmitter

Product No. : PHG-2518
Details:
Overview
PHG-2518 Industrial online PH Transmitter is our company's latest-developed two (four)-wire transmitter type intelligent integrated industrial PH Transmitter, which adopts the latest design pattern and is characterized by its high performance and reliability as well as LCD display. This meter is specially developed for measuring the PH values of water used in such industries as chemical industry, power stations, electronic industry and fermentation industries.
PHG-2518 industrial PH transmitter is a kind of industrial PH meter for continuous measuring. Its pre-amplifier is a high-quality high-impedance amplifier. It used 3-in-1 PH electrodes. This meter is characterized by high accuracy, fast response, small volume and easy installation and maintenance.
This instrument adopts two-point calibration and a two-wire system with 4~20mA output or a four-wire system with 24V power supply and 4~20mA output. As the instrument transmits the PH signals by means of electric current, it possesses strong interference immunity and the capacity of long-distance transmission that can reach as far as 200 meters.


Features
Equipped with the latest single chip microcomputer, this PH meter is characterized by its low power
consumption, less peripheral components and high performance, high stability and reliability.
This instrument adopts LCD display. When you press the keys, the PH meter can display the PH values, mV
value and temperature values respectively.
The meter has power-failure parameter protection.
It has two-point or one-point automatic calibration function that is convenient and accurate.
Automatic temperature compensation.
It can display the "zero-potential" pH value and slope of the electrode system.
It adopts 4~20mA current output.


Technical Parameters
1. Working conditions
a. Ambient temperature: 0~55℃
b. Relative humidity<85% >
c. Power supply: 24 VDC±5%
d. Solution temperature tested: 5~55℃
2. Measuring range
PH: 0~14PH
Temperature: 0~85℃
3. Intrinsic errors
PH: ±0.05PH
Temperature: ±0.5℃
4. Input impedance:>l012Ω
5. Temperature compensation range and influence error: 5~55℃ ±0.5%F.S./10℃
6. Current output: 4~20mA (RL≤500Ω) ±0.5%F.S.